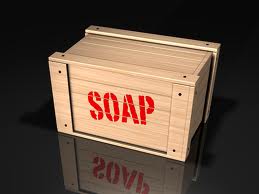 Some might wonder why local politicians would be asked to comment on TOWIE but I'd say the only thing that's not political is the weather; and that's debatable when we often see a downturn in voting if it's raining.
As TOWIE marks 200 episodes, we have been asked whether we feel the show has been good or bad for Brentwood. Of course the answer is in some ways yes, and in some ways no.
In many respects TOWIE should be great for Brentwood. A national spotlight on our town for the past five years bringing tourism and visitors from across the UK in times of great economic uncertainty. That's political.
The owners of Sugar Hut open their doors to Brentwood life and host many events including their wonderful hospitality during Lighting Up celebrations, the real start to Christmas in our borough. That's great politics
But as a resident living near the town centre I am well aware of the issues we have to face, especially in the summer, with such a lively night-time economy. And THAT is certainly political.
This can often be unpleasant for local people especially in my ward, Brentwood South, but TOWIE is not to blame. This is more due to the failures of past Conservative and Lib Dem administrations who have  given our high street the problems it has today. Political.
Brentwood Town has many attributes, including TOWIE and there is good, and bad, about it all.
Cllr Julie Morrissey