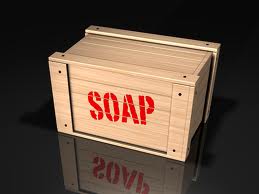 Some may consider the soapbox not so political this week? Offering girls free entry, then four free drinks? I beg to differ. This is just the type of issue that weaves through our lives each and every day; starting at the top with our attitude towards alcohol and women. Politicians need to be involved, and involve themselves; step up when necessary.
We have been advised that this specific offer may be unlawful as it contravenes the mandatory licensing objective relating to the responsible sale of alcohol.
Brentwood officers have told Labour's councillors that they will act immediately and advise that this promotion must cease with immediate effect. Brentwood's nightclubs are generally responsible operations and I'm sure this is an oversight or misunderstanding on their part.
Regardless of the target audience, when offers encourage specific groups to drink for free or at a discount, then these groups may become more vulnerable to crime or be more likely to cause disorder.
Licensing conditions are in place for a reason, to prevent promotions such as:
"all you can drink for £10"
"pay £5 entry and then drink up to 12 shots"
"10 pints for £10"
"pay your entry fee then drink for free until 10pm"
Across society we can all do more. Supermarkets also have a part to play in the responsible sale of alcohol. The cost to our health services, the physical health and mental health of individuals who become addicted to drink is clear.
Let's keep on a responsible path.
Cllr Julie Morrissey