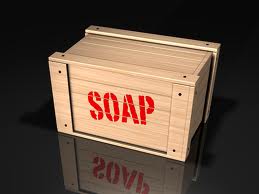 With the rise of online banking and an increase in the number of parcel couriers in the market today, how important do you think a post office is for a community?
Last Saturday was Disabled Access Day so it's fitting we should be discussing the potential for change and re-configuration for our Post Offices. Post offices used to be the community hub; a lifeline for people needing additional support in particular but with technological advances, post offices will need to continue to creatively diversify to stay relevant. They are so beautifully positioned, with post offices present in nearly all our communities; and widely trusted with a continuity that few other organisations have.
I've been encouraged to hear about initiatives where post offices are branching out into all manner of enterprises but I believe we have only scratched the surface in realising their potential, especially when we consider that nearly 93% of people live within a mile of their nearest post office and it was estimated in 2014 that a third of residents and a half of small and medium sized enterprises visited one at least once a week.
Clearly branches could do even more to support local residents and businesses and continue to be successful….focussing on 'community'?
Just look our ageing population and the need for community care. Perhaps post offices should engage with local authorities to help them face the latest raft of challenges coming their way.
I believe that the future for our post office could be bright, and their relevance in our community should be sustained, but I worry that we might wake up to that too late.
Cllr Julie Morrissey