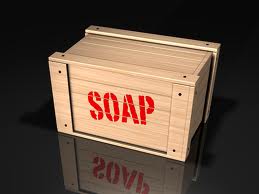 It's not often that this Conservative government does something right and the distribution of 27m leaflets at a cost of £9 million being sent to each household about why the UK should stay in the EU is yet another highly questionable move.
I will be voting to stay within the European Union, and campaigning for reform within,  but there is no way that Cameron and Co. should be spending an extra £9million of taxpayers money on what is clearly election campaigning. The amount of election spending is capped to provide a level playing field and this move is quite rightly being scrutinised.
It is becoming very clear that many citizens of the UK are engaging with the EU referendum campaign and the turnout in June will be high. Most people that I meet are still undecided on how they will vote but tell me how much they enjoy free movement and the trade opportunities that being in the EU ensures. Many feel they do not yet have the information needed to make an informed choice at this time.
So people need information but the campaign limit of £7million for each camp should be the full extent of election spending. It is not the role of government to fund election material, with a clear steer towards a particular viewpoint.
Every MP in the government has a free vote on this subject so, my supplementary question is, who  actually authorised this leaflet?
In short, another poor decision by a very poor government.
Cllr Julie Morrissey
Brentwood South