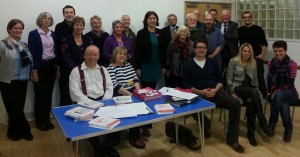 Our next meeting is taking place soon and we are encouraging all those who have signed up to the party recently or anyone who hasn't but is interested in Labour at all to come along to the meeting.
It is taking place next week starting with an informal gathering at 7:30pm on Monday 16th May from 7:00pm at Pilgrims Hatch Parish Hall.
If you want more information please get in touch and thank you again for supporting the campaign.