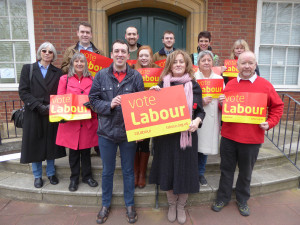 Brentwood Labour Party have announced their full slate of candidates for May's local elections alongside their new
'Manifesto for Brentwood'
. The launch took place outside of Brentwood Town Hall and the local party's five key pledges central to their conversations with residents so far.The full list of candidates is as follows and there is more detail below about each one:
Brentwood North: Helen Witty
Brentwood South: Julie Morrissey
Brentwood West: Deborah Foster
Brizes & Doddinghurst: Emma Benson
Hutton Central: Susan Kortlandt
Hutton South: Toby Blunsten
Hutton North: Liam Preston
Ingatestone, Fryering & Mountnessing: Jane Winter
Pilgrims Hatch: Cameron Ball
Shenfield: Richard Millwood
Tipps Cross: Michele Wigram & Eric Watts
Warley: Tim Barrett
Helen Witty for Brentwood North
Helen is an Assistant
Headteacher
of an Essex Secondary School.
She is married with two children who both attended Pilgrims Hatch Primary (now Larchwood) and Sawyers Hall College. Helen is a governor of Larchwood Primary and also Chair of Governors of
Marner
School, a primary school in Bow.
Having seen some of the inside to local education she believes Brentwood needs to do far more for young people who want to take up training in Brentwood.
Having moved to Brentwood in 2000 one of the first headlines that she saw was the closure of our cinema. She has been watching the shenanigans surrounding the William Hunter Way development and it is clear we need more openness about what is going on. Helen supports redevelopment that meets the needs of local residents, creates jobs for local people and will allow people to start their own small businesses and shops.
Julie Morrissey
for Brentwood South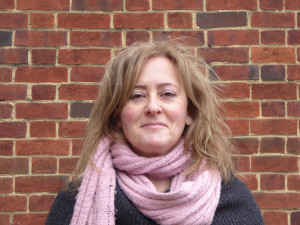 Julie has been honoured to represent Brentwood South residents on the council for the past four years and hopes to be re-elected in May. She has worked alongside many residents supporting them with their issues and worked hard to protect our town centre from Conservative over-development. Only a strong Labour council will support our most vulnerable citizens from Tory cuts to disability benefits and other damaging cuts like those to youth and library services.
Julie lives in the town centre with people who have been let down by the Tories again and again. She believes plans for a further 200 flats in the Bay Tree Centre will bring more problems for current residents who have many issues to deal with due to an under-managed night-time economy. If re-elected the residents of the ward will be at the heart of everything Julie does.
Debbie Foster for Brentwood West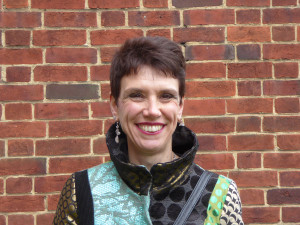 Debbie is a Christian, mum, wife and Family Support assistant at a local school. Her role is to help pupils' families and she enjoys making even a tiny, positive change in their lives.
She
spent her
formative years in Brentwood and received a great education in the town – she was inspired to become a teacher before raising a family. She still retains a great interest in education both nationally and locally!
The local community is very important to Debbie. It is where her faith and her politics come together. She is involved in the life of her church, a caring force in Brentwood West. Debbie supported the "Toddler" group at the church, where she became friends with a lot of local parents and carers.
She wants to see a socially and morally just society and believes it needs to be achieved in her own town before conquering the world!
Emma Benson
for
Brizes
&
Doddinghurst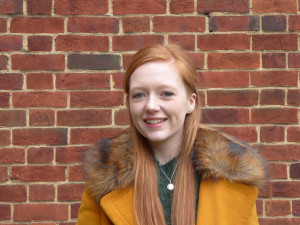 Emma has lived in Brentwood for her whole life and currently works for a communications and engagement agency, ensuring that local residents are properly
consulted on local issues. Emma has always been passionate about local issues across Brentwood. As a young person, Emma set up Brentwood Youth Council and she was also a member of UK Youth Parliament, representing Essex.
The current administration in Brentwood has cut Parish Grants by 37% in one year. This will also disproportionately affect
Doddinghurst
on a per resident basis, with
Doddinghurst
receiving just £3.04, compared to
Stondon
, which will receive £6.16. Emma believes that a fairer system, based on
a per
resident Grant, could achieve the same savings, but in a fairer way.
Furthermore, whilst new housing is desperately needed in the Borough, this has to be delivered in a way which is sustainable and affordable. It is imperative that the local communities get enough chance to get involved with the Local Plan, and are properly listened to.
Susan
Kortlandt
for Hutton Central
Susan is married and has lived in Brentwood since 1997. After 30 years as a modern languages teacher and active trade unionist, she now volunteers at Brentwood Citizens Advice, enjoy walking and cycling, music and theatre.
Susan really worries that young people are being forced out by the exorbitant cost of housing. We need affordable properties for first-time buyers, better oversight of the rented sector and social housing to meet growing demand.
Secure, well-paid jobs are also a priority. She supports the real Living Wage and proper apprenticeship schemes. Community facilities are threatened by Conservative budget cuts. We certainly need to protect libraries, bus services, sports and leisure centres, parks and, of course, Brentwood Theatre. Susan also wants to see more GP and dental surgeries and improved mental health provision.
She is pleased to be giving voters in Hutton Central an opportunity to support Labour.
Liam Preston for Hutton North
Liam is passionate about a society that supports everyone in the community and, in particularly, one which support those most vulnerable. In his day job he works for a national homeless charity so sees the challenges many people face just to get by. Liam has chaired a number of charities supporting young people in the past and has recently stepped down as an advisor to the Council of Europe.
Liam was Labour's General Election candidate for Brentwood and Ongar last year and continues to support residents he met during his time on the campaign trail. Liam has recently moved into Hutton North and is keen to show local resident's how he would build on his general election pledges to support the community further.
Through his work with young people who are homeless and also having an awareness of the housing market challenges we face. Liam is keen to see investment in low-cost 
properties within Brentwood specifically for Brentwood residents to access. Alongside this he would also like to see measures introduced to ensure enough social housing is built as well as the freeing up of brownfield land to create more homes.As the former of Chair of the Co-operative Party Youth and current eastern representative Liam will be standing as a joint Labour and Co-operative Party candidate at this election.
Toby
Blunsten
for Hutton South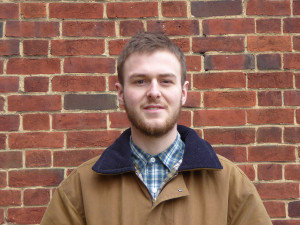 Toby has been a resident in the borough for the past decade, throughout which he has attended the Anglo-European school. In 2015 Toby graduated from Nottingham Trent University with a degree in Politics and Sociology. Since graduating Toby has found employment as a Bid Writer for a multi-million pound organisation.
Since graduating Toby has pushed himself to become increasingly involved in the political activities of the local community. Currently Toby is actively engaged within Chess in Chelmsford an organisation helping rough sleepers reintegrate into society.
Toby's main ambition if elected is to fight for greater opportunities for young people, allowing them to develop the skills and capabilities to continue to live in this borough. As such Toby would support apprenticeship schemes within the council and the community to encourage. Toby would also challenge developers to utilise brownfield sites to further sustainable development whilst providing affordable housing and reducing our waiting list.
Jane is a long term Brentwood resident, having moved to the Borough in 1972 and
has
lived in
Ingatestone
for many years. She worked for the NHS for 43 years after 3 years at the United Nations. She raised her family in the Borough and she's very proud that
both children are now working in the health and social care secto
r
. She is married to a retired local teacher and enjoys the Arts and travelling.
If elected she will strive for a decent standard of living for all
local residents
. She will make it a priority that the Local and County Council pay
its
directly managed staff a
real
Living Wage and include this clause in all of its contracted service providers.
She will actively support apprenticeship schemes within the Council and community services for local young people, working with the County Council to achieve this.
Cameron Ball
for Pilgrims Hatch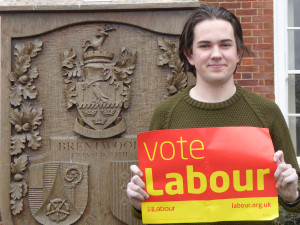 C
ameron is a Sixth Form student at Brentwood County High school, studying Politics, History, and Psychology.
Cameron has lived in Pilgrims Hatch his entire life and believes that it is a great place to grow up especially with the close proximity to the capital. Cameron believes that Brentwood Borough Council does not have a deep insight into the needs of young people in Brentwood and that he can bring to the table new fresh ideas along with passion and enthusiasm.
Cameron understands the needs of young people through his own personal experiences and through the needs of friends and peers. He recognises the slow decline of public services in the town especially with the shutting of Brentwood police 
station and wants to fight to maintain a strong presence of public services workers in our town.
Plans to build many new homes across Brentwood are a brilliant idea as we have a distinct lack of affordable housing for young people who wish to live in Brentwood, however, Cameron believes that the current Local Development Plan is ill-thought out and needs to be based on capacity of the roads and local services and also the preservation of Brentwood's green spaces, something he believes, only a Labour council will do.
Dr Richard Millwood for Shenfield
Richard has lived and raised
his
family in Brentwood since 1991. He is an education professional concerned with the innovative
organisation
of effective learning, particularly using technology. He frequently travels from Shenfield station and uses the local Shenfield shops regularly. Richard believes that issues around the condition of roads, street lighting, road safety and parking are not being addressed properly, and will campaign to restore street lighting using low maintenance and cost effective LED lamps.
Richard is a strong supporter of the local
Labour
manifesto pledge to develop and promote Brentwood Borough's excellent location as a great place to start, expand & sustain a business and work to encourage more businesses to move to Brentwood. He will help put the Borough on the tourist map by advertising its diverse heritage & leisure facilities, especially its beautiful parks. He intends to establish a working party to report within six months on how the Borough can attract employers.
Michele Wigram for
Tipps
Cross
Michele has lived in
Brentwood for 30 years and has worked for the Citizens Advice Bureau service in Essex and London for the past 25 years. Her daughters attended St Thomas' and Hedley Walter Schools.
She believes that voluntary services play a vital role in supporting elderly, disabled, sick and vulnerable members of our community. It is essential that the Council ensures that all these organisations have long-term stable funding, which will enable them to deliver the best possible service to residents.
There is a need for additional housing for our community and this housing must be affordable. However, it is also important to ensure that the area is not overdeveloped and that our green spaces are protected and cared for.
 Tim has been a Brentwood resident his entire life, growing up in the town and going to local schools.
Tim has long been an active member of the community and a keen volunteer. He has been a volunteer leader in the Scout movement and previously in St John Ambulance.
He has been working with your local councillors across Brentwood since 2010, talking to hundreds of residents on their doorstep and getting changes made to improve our community. Tim's priorities will be reducing the impact of speeding traffic in the ward, tackling the chronic lack of parking and supporting our local businesses to succeed.
Dr Eric Watts
for
Tipps
Cross
Eric moved to Brentwood in 1989 to work as a Doctor at Basildon Hospital where he established an award winning haematology
department .
He is
a passionate
supporter of the NHS and campaigns to prevent further fragmentation of the service and to restore a comprehensive service based on planning and co-operation.
He has represented the UK in international conferences and is the Chair of Doctors for the NHS. He is now involved in representing patients through the Patient Participation Group and Public Engagement Group of the local health authority and is keen to help patients to have a stronger voice.
He is a keen supporter of comprehensive schools, being educated at one of the first comprehensives and his daughter attended Shenfield
school
. 
If elected he will work to ensure good public services and that everyone has the basic necessities; good housing, education and healthcare.